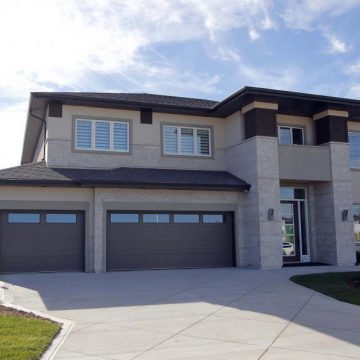 Two-storey brings spectacular style to Fall Parade of Homes
Rob Swan of Huntington Homes says there's a singular purpose behind the design of 28 Willow Brook Rd.
"It's designed to grab your attention the moment you step inside," he says of the 3,311-square-foot, two-storey home, located in Bridgwater Lakes.
"It has a grand feel from start to finish."
That grand feel starts in the large tiled foyer with a soaring 20-foot-high ceiling. Add in several design touches and you have a foyer that sets the perfect tone — very stylish, yet also functional.
Read More