Huntington Homes' Knowledge Base contains information about the new home building process.
Please click the "read more" links below for more info.
Straight Talk About Home Buying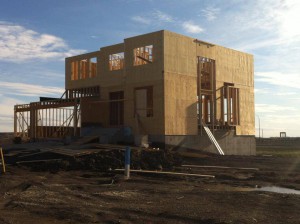 Consumers have made it clear that they want better information about the home buying process.
If you're like the people we have talked with, you have some definite ideas about what should and shouldn't happen when you buy a new home.
You expect the builder or sales agent to listen to you, hear what you want and present you with clear, understandable options.
You want pricing information that's up front, complete and ensures you won't get expensive "surprises" later on. You don't want home buying to be a game between you and a pushy sales person looking for a fast sale. You want to know that the person building your home is committed to your satisfaction – that you aren't just another "number", but a valued customer.
Why Buy New
For many home buyers, the choice between a used home and a brand-new home is easy: new homes offer a whole range of advantages that are simply not available in a resale property. Here are some of the reasons that have convinced others to buy new.
Market Conditions Are Great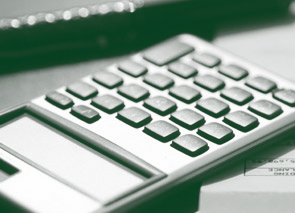 "For anyone considering buying a new home, today's market conditions may well be the best in many decades," says the Canadian Home Builders' Association. "Whether you are a first-time home buyer or already own your current home now is the right time to make the move.
Interest rates. The cost of financing a home is lower than it has been for years. For many first-time homebuyers, mortgage payments represent the biggest cost of owning a home. With lower interest rates, the costs of home ownership have fallen or remained stable in most regions, compared to rental costs, which have continued to rise. Homebuyers can take advantage of today's favorable rates by "locking in" the rate on their mortgage for up to 10 years.
Canadian Housing – A Model for the World
Canadians are some of the best-housed people in the world. Our country has long been recognized as a world leader in residential construction technology, and more recently, the Canadian "housing system"-the system that supports new home buyers through technical research, consumer information, financing, mortgage insurance, new home warranty and so on-has gained international acclaim.
What To Look For In A Builder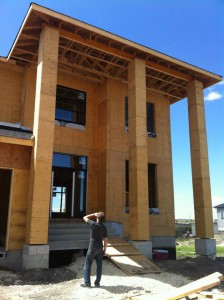 Buying a new home is a big decision and you want to get full value for your investment. This means choosing an established and reputable builder – someone you can trust, someone who has the technical skills and knowledge to build a great home, and someone who will deal with you fairly and professionally.
Before you enter into a building agreement with anyone, you should do a little qualifying of your own: Is this the kind of company that you want to do business with, and how can you be sure that you will get the home and the service you want? Here are some questions you may want to ask:
Is home building your profession? Home building is a serious business. It takes commitment to keep up with everything going on in the industry. It requires solid business skills and a track record of satisfied clients.
Ask For What You Want
It's hard to get what you want if you don't ask for it. In the home building business, the real professionals want to know your expectations and needs. So, don't hesitate to "speak your mind". Not everyone finds this easy to do, but it is very important. If the builder or sales agent you deal with is not responsive to your questions, chances are you should choose another company.
Housing Trends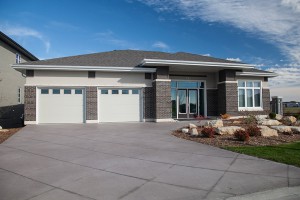 Most trends shift often. The "must-have" of the moment might very well be tossed on the fad scrap heap before the next calendar page is flipped.
Housing fashions, though, are different. Since homes can stand up for a hundred years or more, trends in residential building tend to stick around for a bit longer. Paying attention to home-design when you're choosing your new home plan is a good idea.
What We're Building Now
For the past few decades, Canadians building single-family homes have been almost evenly divided in their preference for one-storey and two-storey designs.
Things To Watch For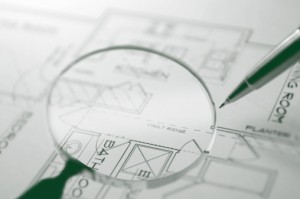 Unfortunately, practices like the following have somewhat tainted the reputation of the home-building industry:
Insufficient Allowances
The builder's selling price is kept low by quoting insufficient allowances. When the customer goes to make selections, there isn't enough money to get what he/she expected. The customer must then pay for upgrades or accept lower quality components.
Builder-Grade Components
In order to sell at the lowest prices some manufacturers have developed less expensive components and materials of a lower grade, or with reduced warranties, known as "Builder Grade".
Supplier Kickbacks
When the customer pays the supplier to upgrade their selections, the builder receives a kickback from the supplier.
Tips On Buying A New Home
Home buying is an important personal decision and a big financial investment. You want to find the home that's right for you and the builder who provides the best overall value and service. Homebuyers and professional homebuilders agree there are a number of things you can do to make the buying process enjoyable and successful.