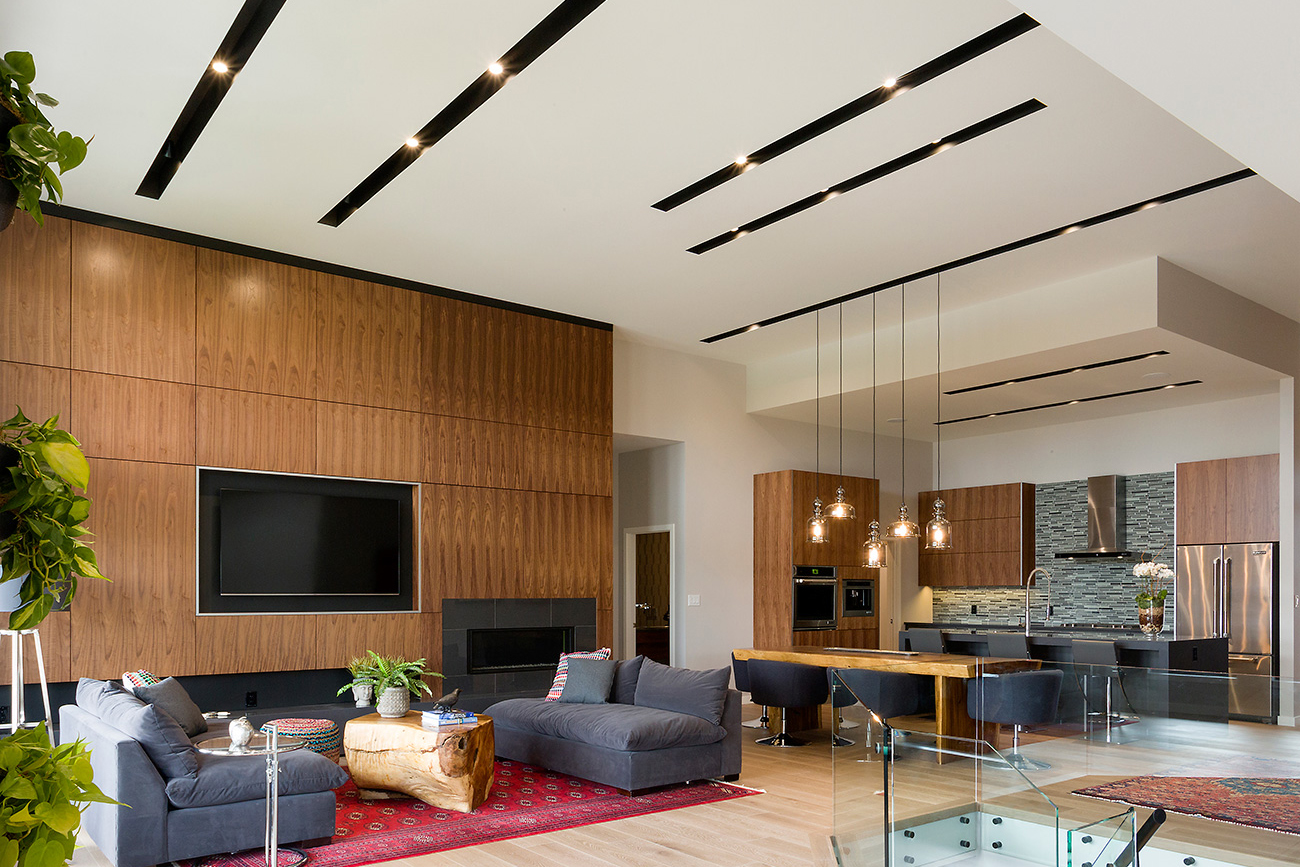 Perfect Harmony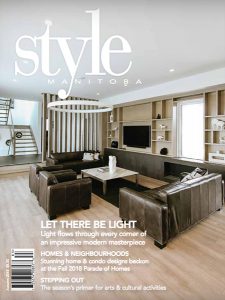 Picture this: coming home to a richly appointed home that's immersed in serene, natural surroundings – and that has its own private spa.
"That home would be Huntington Homes' nature-inspired show home at 356 Willow Creek Rd. in Bridgwater Trails," says Rob Swan of Huntington Homes.
"We've designed a home that co-exists with its natural surroundings in perfect harmony," he says. "Natural materials and an interior filled with light and beautiful nature views work together to create a tranquil, calming feel."
That calming feel starts with the 2,517 sq. ft. walkout bungalow's exterior, which features natural, weathered castle stone. Inside, a great room with high ceilings, huge windows and spectacular lighting was designed to serve as a place of renewal and a great place to entertain.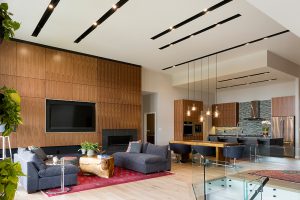 "It's a truly stunning space," says Swan. "This area is the start of an organic home that's naturally bright, elegant and spacious. The high ceilings – they're 14 feet in the great room and 10 feet in the bedroom area – provide a feeling of space, volume warmth and comfort. Huge windows on its rear wall let in loads of light and stunning wetland/lake views."
Spectacular rows of recessed LED lighting on the ceiling above provide stylish illumination at night, while a huge sunroom adjacent to the main living area provides an area to relax and access to a deck that overlooks the lake behind the home.
Meanwhile, the modern, well-appointed chef style kitchen and dining room together with the great room are ready to provide the function and style required for your family to enjoy and entertain guests effortlessly.
"The kitchen is a striking yet functional space with a walk-through pantry that connects to a huge mud/laundry room that will allow you to bring groceries directly in to the kitchen," says Swan.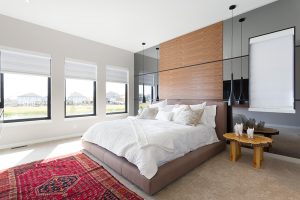 As spectacular as the great room is, the master suite has been designed as a retreat for the owners.
"It features a serene wetland view, a massive walk-in closet, and gorgeous ensuite with rustic tiled walls and floor, as well as a standalone soaker tub with pebble stone floor."
The kids' wing has a unique design that's extremely functional – large bedrooms and a unique shared bathroom arrangement. Head downstairs to the expansive walkout basement via a stunning open-riser staircase, and you will find an incredible media area and an entertainment area with wet bar.
"As amazing as those areas are, you also get your own private spa, which includes a large two person shower and steam room – and lounge area with a National Geographic-inspired mural. It's a gorgeous space that rivals any retreat or hotel spa," states Swan. "It's the ultimate space to relax in."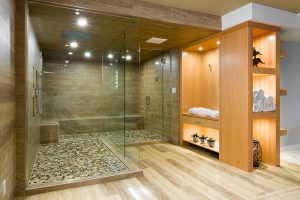 As per usual, 356 Willow Creek will also feature an impeccable floor plan and will be built to Huntington's standard specifications, the highest of any builder in Winnipeg.
"This home is going to offer its owners a calm, uncluttered place to relax after working hard all day," he says. "Best of all, it will feature the enduring style and quality that have been Huntington Homes' calling card for over 30 years. It's a spectacular, liveable home that someone is going to enjoy calling home for a long time."
Huntington Homes. Built Like No Other.
Written by Todd Lewys. Photography by Michael Roberts.
Previously published in Style Manitoba, Autumn 2018.