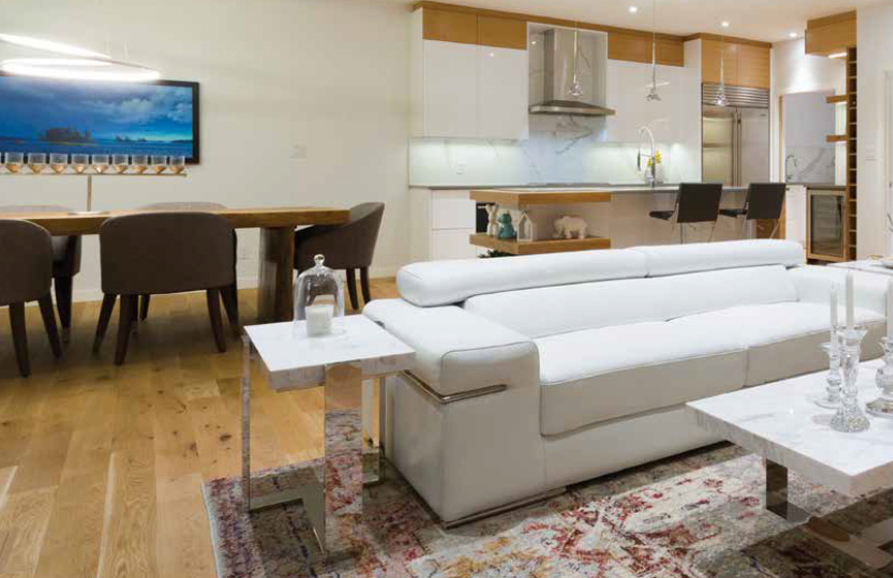 Built Like No Other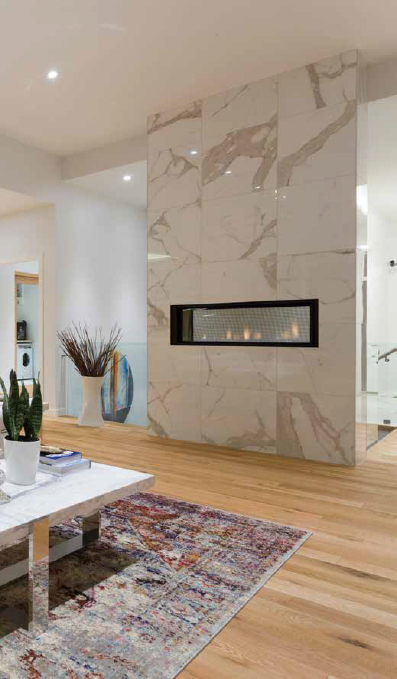 Local builder raises the bar on quality custom home construction in Manitoba
"How would you as a builder, choose a builder to construct your new home?" This was a question posed to Rob Swan, owner of Huntington Homes, by a leading new home publication. His answer suggests getting to the starting point and work out from there.
"Choosing a custom builder can be a bit of a daunting task for people," he says. "Most builders advertise themselves as custom builders, but what does that actually mean? A custom design? Superior specifications? How does one go about choosing a builder that is right for them?"
Rob shares some solid advice for those seeking a custom builder.
"Make a list of things that are important to you," he says. "Then work toward ruling out builders that don't meet that criteria, effectively creating a short list."
From there, prospective homebuyers need to drill down further.
"People often choose a builder based on the layout of a floor plan they like. Or, the builder has a lot that they like," he says. "So, I'd pick my builder, or at least a builder from my short list, and see what lot choices they have that will work for them in addition to the floor plan."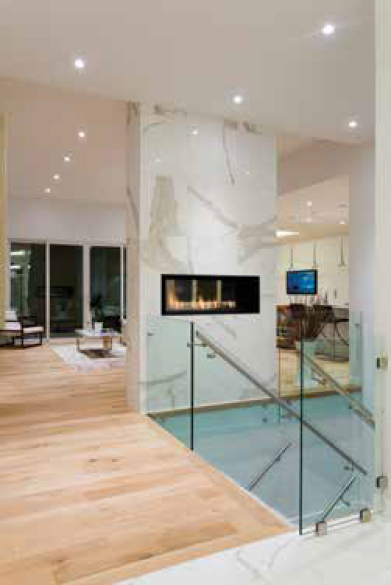 Buyers must ask questions that will allow them to determine where each of the builders fit in. Doing this will help create a short list more efficiently.
Once a short list of three to four builders is created, it's time to pose questions to each of them to reduce the size of the list, as it can take a lot of time going in depth with too many builders.
Here are some guidelines:
1) Jot down several points that are important to you; see how each builder stacks up.
2) As all builders don't build in all developments, look only at builders that build in the one or two developments you are considering building in.
3) If you want a walkout basement, further narrow the list by removing builders that don't have walkout basement lots.
4) Wanting a superior quality home and knowing that all builders will likely build on piles if you ask them to, ask this question: 'What percentage of your homes do you build on piles?' If the answer isn't 100 percent, strike them from your list. With our soil conditions, you must build on piles in Winnipeg.
5) Once you reduce the list to two or three builders, pose even more direct questions to each builder to reduce your list further.
Also bear in mind that when you walk through a show home, there are many important things to consider that aren't visible but need to be discussed in order to make an informed decision. That being the case, research each builder. Then, ask a few more questions in order to narrow your search and reduce the number of builders to consider.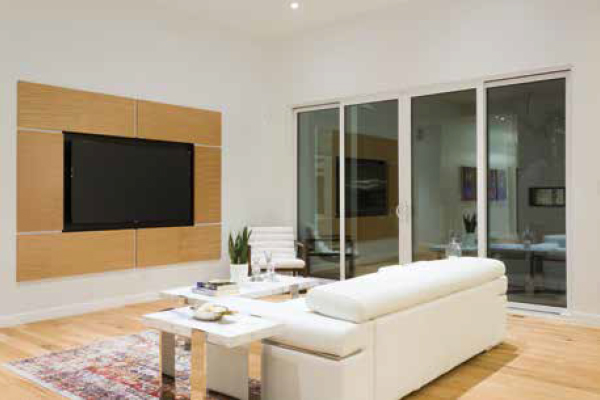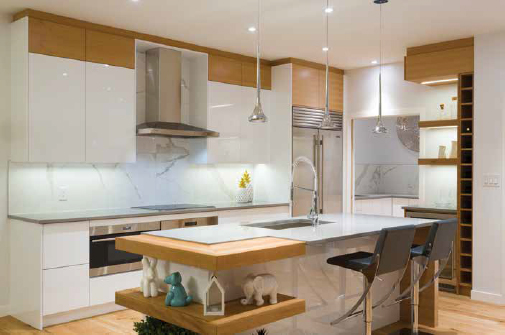 Here are some things to think about:
1) How many homes do they build in a year? If they're building more than 15 to 25 homes, strike them from your short list. Controlling consistency and quality is critically important. Don't choose a builder who builds 30 or 40 or more homes a year, as they would have to use multiple trades, something that would adversely affect the quality of your home.
2) One sure sign of a reduced (deficient) specification is an eight-inch thick grade beam and foundation wall instead of a nine-inch thick wall to withstand side loads of our moving soils. It's illogical to reduce the thickness and strength of the foundation wall on your home to save $1,000 or $1,500 dollars. The entire structure depends on that foundation wall being sound. To reduce the integrity of the home's foundation makes no sense.
3) Many builders use allowances rather than budgets for lighting, cabinetry, flooring, and plumbing fixtures. This approach can cause you to go tens-of-thousands of dollars over budget. It's not unheard of for people to be $50,000 or $100,000 over because the allowances were based on the size of the home rather than a client's expectations. In other words, hardwood flooring typically costs a lot more than carpet and tile, so if your allowance is the same throughout, how is that going to work? It won't. That means you'll probably go way over your signing budget.
4) Builders will often price in the electrical to code rather than having an electrical plan. You're going to have to do an electrical plan at some point, so why not do it before you sign the contract to build? That way it's included in your signing budget and not done later by way of a change order. Put in the features and finishes you truly want from the outset – it will save you money!
"Here's a simple concept," adds Swan. "The main reason people go significantly over budget is that the budget wasn't on par with their expectations."
In other words, don't be fooled by a lower quoted price as you could spend as much as $50,000 to $100,000 dollars more than you signed for if everything isn't included at signing. Spending so much more money can create stress and take the fun out of building. Remember, builders who leave things out at the beginning do that to quote a lower price to make it easier for them to sell you a home. Get the actual price!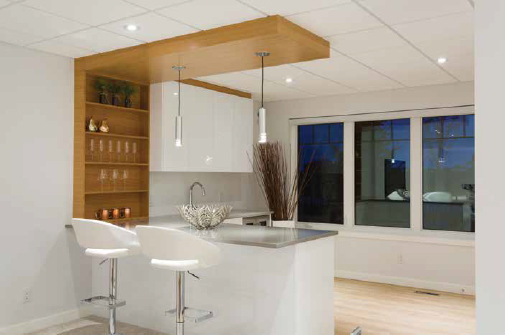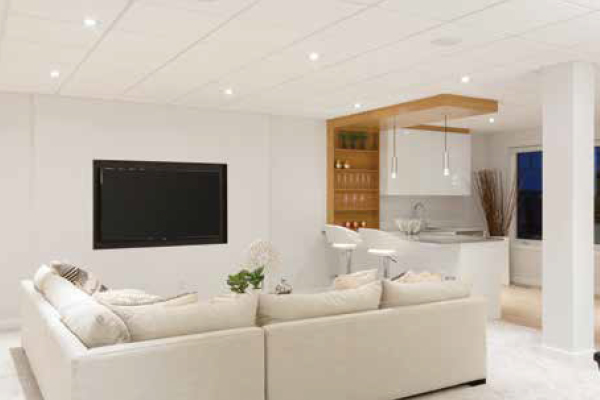 "Here's another key thought," says Swan. "If a builder is leaving things out to reduce the cost of the house, you have to think that's not only going to affect quality, but how much more is a client actually going to have to spend in the end?"
Rest assured, that won't happen when you enlist Huntington Homes to build your custom home.
"Our goal is to have the client happy when they sign, happy throughout the build, and happy when they move in," he says. "On-time and on-budget is the best way to keep clients happy. We don't include budgets that aren't in line with your expectations, as that would cause you to spend a lot more money throughout the build. This is often the case with other builders."
Swan says there are several benefits associated with employing a highly detailed, systematic approach.
"It not only allows us to build our clients the best quality home, but also ensures they have fun building it. We have systems in place to ensure the build is always organized, on budget, and that an efficient approach is taken to meeting timelines and budgets each time we build a home."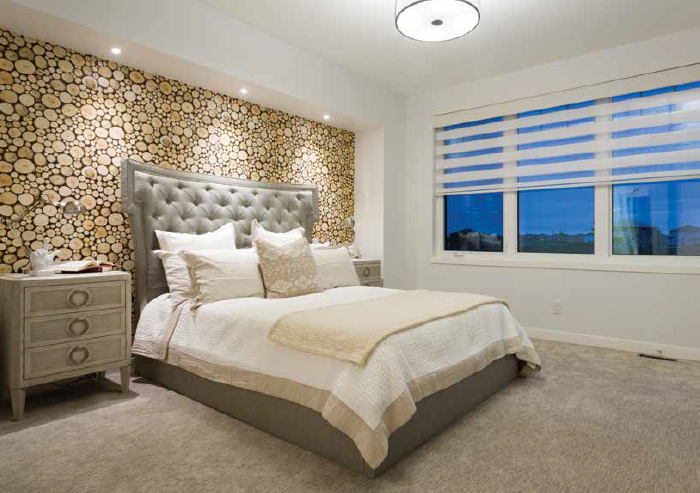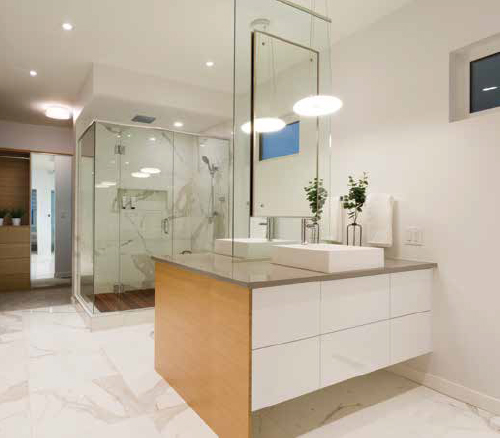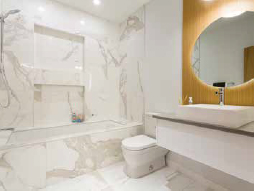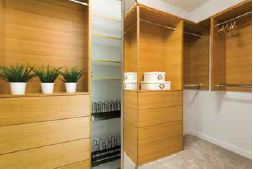 Why choose Huntington Homes?
Simple: they use specifications – and high-quality fixtures like Grohe and Kohler – that will achieve the desired result in an elegant, yet cost-effective way, ensuring your home will be on budget, stand the test of time and be an awesome investment.
What's the difference between Huntington and other builders?
"Just about everything," says Swan. "From design, specifications, timelines, and process to budgeting, absolutely nothing is left to chance. That's what I would look for in a custom homebuilder."
About the Builder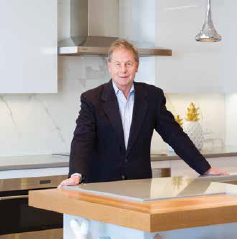 For over 30 years, Huntington Homes has been the gold standard in Winnipeg's homebuilding industry. Their three-plus-decade reign at the top can be attributed to the fact that the company – which was founded by brothers Rob and Sheldon Swan – has always strived for perfection. That endless pursuit of perfection started the moment the company opened its doors in 1987.
Noting that most builders didn't follow a defined building process, they decided to create a set of building guidelines that were far and above industry standards. Those new guidelines started with a meticulous approach to planning; no detail is too small not to be considered.
With that in mind, they instituted rigid quality standards, strict cost controls, and their in-house design team utilized the latest technology to design their homes.
To ensure consistent quality, Huntington uses the same trades with every home they build. This was a marked departure from the industry standard of giving the lowest bidder the work.
Then came another departure from standard industry practices: adopting a customer-driven approach to doing business. Now, as then, Huntington's design team meets extensively with clients prior to designing their home, a custom that allows them to determine their exact needs and wants.
"It's the only way to get a true feel for the type of home a client is looking for," says Rob Swan. "It allows us to come up with an exact representation of the type of home that will best fit their lifestyle."
Essentially, an approach to building that's like no other paves the way for the creation of a home that's like no other – a home that personifies a client in every conceivable way.
"Our goal with each home we build is always the same – to build a near-perfect home. And we do everything in our power to achieve that goal."
That unending pursuit of perfection will continue to drive Swan and his staff moving forward.
"We'll never stop trying to improve," says Swan. "That's what's made us the best, and what will keep us there."
Huntington Homes… Built like No Other.
Originally published in Style Manitoba Spring 2020
By Todd Lewys
Photography: Michael Roberts