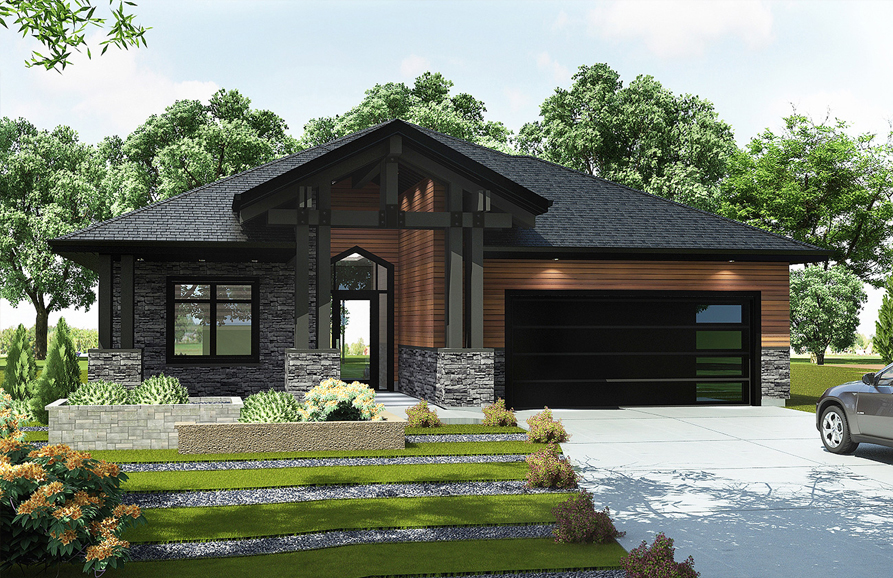 Above & Beyond
For 30-plus years, Huntington Homes has maintained a reputation for the highest customer satisfaction level of builders in Winnipeg.
"We believe that it's critical to service our clients above and beyond, the way that we'd want to be looked after if we were the client," says Rob Swan, owner of Huntington Homes. "Our clients are spending a lot of money to build a custom home with us, and they deserve to be taken care of promptly. Most of our new clients come from referrals and that wouldn't happen if our clients weren't being treated like gold."
That gold-plated treatment consists of two keys: maintaining a close relationship with clients through constant verbal and written communication, and a systemized approach that ensures everything goes smoothly throughout the build.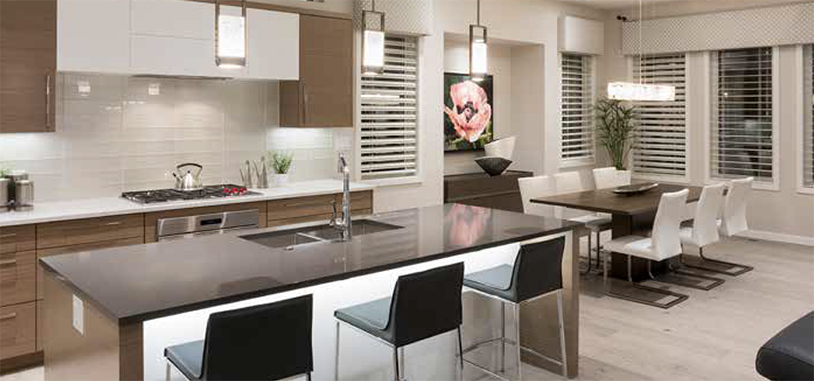 "Building to a top-level specification that's second to none is just the starting point with Huntington. Our proprietary GPS System ensures a smooth, timely build that simplifies construction for our clients," says Swan.
He adds that the GPS System is also there to keep clients on track.
"Although we've built hundreds of custom homes over the years, most of our clients have never custom built before. The GPS System
helps them organize and make their selections in a timely order and guides them through everything in a logical, efficient manner."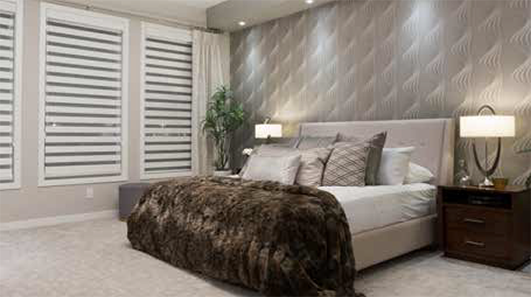 Additionally, Huntington's Sales and Design departments spend a lot of time with their clients prior to breaking ground so that major
design decisions aren't being made during the build.
Every detail in the home has been well thought out, and detailed drawings are incorporated into the plan prior to starting construction. This ensures that the client understands and gets exactly what they're looking for.
That way, changes during the build are kept to a minimum, which keeps things on target from both a timing and cost standpoint.
With no unforeseen costs or delays, the client can enjoy the process of watching their dream home come together in an ever-so-efficient
fashion.
"Because we make a point of really honing in on a client's needs, we understand exactly what they want and need in each room – details,
placement, orientation and finishes," he says. "It's no accident that things run smoothly; it's a thorough, well-thought-out approach."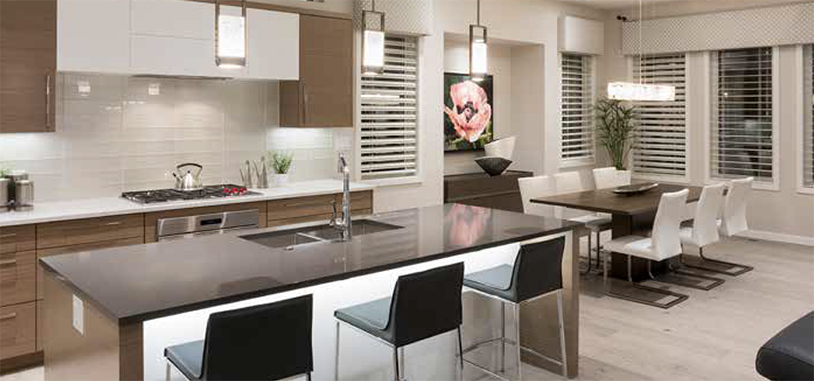 That highly detailed approach leads to a truly custom home in which every space is tailored to a client's preferences.
"Once the home is completed, it's a total reflection of the client," says Swan. "Above all, the home is functional from start to finish.
Flow is seamless, natural light abounds, and the finishing details create a warm, welcoming environment."
If you want a home that's designed and Built Like No Other, there's only one choice: Huntington Homes.
Huntington Homes. Built Like No Other.
Written by Todd Lewys. Previously published in Style Manitoba, Autumn 2019.