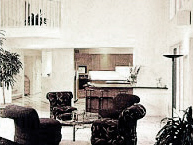 Custom Made Dreams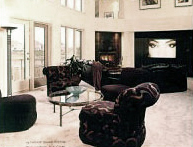 We've all done it. We sit back and think of what it would be like to build our dream home. Our "Piece de Resistance". Visions of architectural style, interior design, house size, location and financing run through our minds. But perhaps the most arduous thought is: "Where do I begin"?
Huntington Homes is a great starting place. Owned by brothers Rob and Sheldon Swan, Huntington Homes is in the business of turning dreams into reality. A meticulous approach to planning, detailed production checklists and job-costing software enable them to do precise estimating for their clients.
"Huntington relies on a sound marketing plan, attention to detail, iron clad quality standards and strict cost controls, to deliver on time and on budget," says Sheldon Swan.
Seeing is believing. Huntington enables prospective clients to view hundreds of finished homes and floor plans on a large-screen computer. This visual presentation allows clients to envision the precise kind of home they want – and make revisions along the way.
"We like to communicate with our customers, so that we know exactly what they're expecting. It's important that the customer has the opportunity to be creative. We want to make the building process a pleasurable experience," says Sheldon Swan.
In addition to visiting the Huntington Homes office in Winnipeg, at 100 – 1015 Wilkes Ave., customers can also surf over to their site on the World Wide Web at www.huntingtonhomes.com. Their web site features a plethora of information, about the company – including their latest show homes, photos, maps, and 3-D renderings.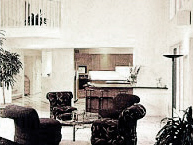 Although Huntington Homes' customers have many different architectural tastes and varying budgets, there is one common requirement that seems to prevail: quality.
"We're always trying to build as cost-effectively as we can, but we know there's a market out their that insists on quality. And quality is foremost.
"You will hear no squeaking sounds as you walk over a Huntington Homes floor," adds Sheldon Swan. "Building codes are just now requiring many of the construction practices that we've been using since day one." "When someone commits the largest investment they will make in their life to us, that means a lot. We're not just building them a house – we're building their home base for living." Sheldon Swans says.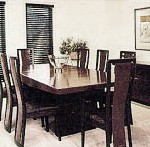 A 2,430 square foot Linden Ridge home is a good example of meeting clients expectations.
When looking for an appropriate homebuilder, the owner did a lot of research. He talked to many local builders about their portfolio of work, building criteria, construction specifications and their willingness to involve him every step of the way. He chose Huntington Homes. "They really amazed me with their organized construction process. Their "Owner's Manual" contained a critical path of the entire project and I was an integral part in the design of my own home," the owner says. "Because I am a very busy person, I didn't want building my home to be a hassle. And, it wasn't. It was actually painless because Huntington Homes was so organized." The owner says that one of the best parts of building with Huntington was feeling that he was part of the team
"It's the first home I've ever built from scratch and I am very happy with the results. It's truly a custom home, a life-long dream," he says.
"I really love my home. It's a reflection of my personality. This is a home that I plan to keep for a lifetime," the happy homeowner concludes.
Custom building homes in various styles for various budgets, Huntington Homes have built homes ranging from 1,500 to 4,500 square feet. All Huntington Homes are built on piles to ensure foundation longevity on volatile Manitoba soil.